Return to Headlines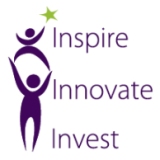 Position Description
Job Title: Alumni and Enrichment Program Assistant
Description of Organization
The Farmington/Farmington Hills Education Foundation's mission is to foster investment in innovative educational opportunities to benefit the students of Farmington Public Schools. The foundation looks to Inspire*Innovate*Invest in our students, and with the continued support of our businesses and community, we are accomplishing those goals in big and small ways. The Foundation's focus is on encouraging excellence through creative teaching, facilitating student development, and promoting community/school partnerships. We want to provide inventive and creative educational opportunities for teaching and learning not covered by normal school budgets.
Major Qualifications
Willingness to work independently with supervision
Ability to maintain confidentially
Willingness to complete assigned tasks in the timeframe assigned
Excellent communication skills
Existing computer skills are helpful, candidates without those skills can receive training
Major Functions/Responsibilities
The Alumni and Enrichment Program Assistant will steward engagement, potential mentors, connections, and donations of Farmington Public Schools Alumni. In addition, this staff person will support designated enrichment activities at the elementary level that include recruitment of volunteers and engagement of staff to provide a consistent experience throughout the district.
Conduct a bi-yearly survey of elementary schools to review the current state of district-designated and school-identified enrichment programs.
Work collaboratively with school PTA/PTSA units to secure volunteers for district-designated enrichment programs.
Act as an information resource for PTAs, PTA Council and parents in general, to answer questions about available enrichments throughout the district.
Attend PTA Council Enrichment Committee and PTA Council meetings.
Leverage FFHEF Alumni Association database to support Foundation objectives.
Maintain FFHEF Alumni Association database.
Provide basic office support as requested for enrichment and alumni programs.
Other duties as assigned.
Reporting Relationship
The Alumni and Enrichment Program Assistant is an employee of the Farmington/Farmington Hills Education Foundation and reports to the Executive Director of the FFHEF.
Terms of Employment
15 hours per week at $10 per hour
The Alumni and Enrichment Program Assistant will work from the Lewis Schulman Administrative Center located at 32500 Shiawassee, Farmington, MI 48336
How to Apply
Send a cover letter and resume to director@ffhedfoundation.org
Application deadline: January 4, 2019